Paula's Choice | Products review
nedjelja, kolovoza 30, 2015
Paula's Choice is online web store with skincare and cosmetics products. They sent me a bunch of products for me to try out, so I did. I love it when I get to try out new things, aspecially when they are so good. Let's jump right into it!
First product is..
Resist | Perfectly balanced foaming cleanser
This product is everything! It cleans your skin to the max! I used it every morning and night and it gently but thorougly removes excess oil and makeup, preserves and reinforces skin's barrier function. It leaves skin feeling soft and younger-looking.
It's for comination and oily skin type. It prevents acne, anti-aging, blackheads, breakouts, wrinkles.
Resist | Weightless advanced repairing toner
I tried a lot of toners in the past, but this one is definitely the best! I am really impressed. I just love it, my skin is softer and relaxed. So happy I tried this product and I would recommend it for eceryone who has a problem to find the perfect one. Change your tone! Literally! This toner significantly improves skin tone and texture while shrinking pores and calming redness from breakouts.
Resist | Pore-refining 2% BHA treatment
Love love this exfoliator. I used this once a day and alternate with the clear regular strenght. It has transformed my skin and it looks so much bettter. I really noticed the difference. It unclogs and minimizes pores, repairs signs of aging, smooths skin's texture.
Resist | Super-Light daily defense SPF 30
Resist Super-Light daily defense is a daytime moisturizer with sunscreen for comination to oily skin with signs of aging. It protects your skin from sun damage, but also repairs and stimulates collagen production for firmer skin. It evens out your skin color, fewer visible lines and wrinkles, and the return of a younger healthy looking glow. It is effective for aging sking, wrinkles, redness, brown spots, enlarged pores, extra-sensitive skin and rosacea. Silky lotion that mattifies and firms. Sheer, natural tint is perfect for all skin tones. Provides gentle borad-spectrum protection with mineral sunscreen. Great to use for around the eye area. Works beautifully under any foundation!



Resist | Ultra-light antioxidant serum
This product is really excellent. I have oily/combination skin with a little bit of blackheads on my nose and chin. This serum is the perfect solution, it even gets rid of those horrible flaky bits you get around your nose when you have cold. I tend to use a few drops after cleansing and toning at night, and then apply moisturizer afterwards. My skin is always smoother and more radiant in the morning, with no increase in oilness or blackheads.
Resist | Anti-aging retinol serum
I love this serum. I used it on alternate nights following this serum with the moisturizer and for me it is perfect. It's a lovely consisteny which soaks into the skin almost immediately and my skin feels soft and smooth right away. My skin has never looked so good and this is yet another of the fantastic Paula's Choice skincare products I will not be giving up!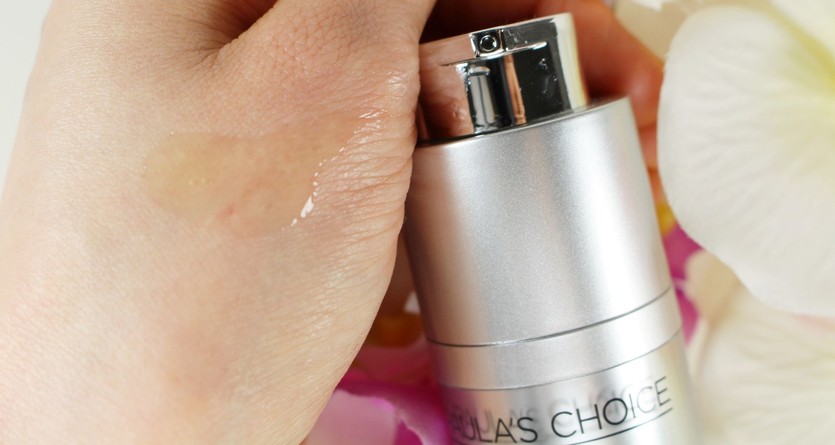 Wanna try out these products? Go to : www.paulaschoice.com and order your favourite skincare product from the review!
Hope you love this post, thank you for stopping by and talk to you soon.